Meet the 2022 Patton Township Board of Supervisors



PAMELA ROBB
Pamela Robb has been a resident in Patton Township since 2015. Being retired Pamela came to Centre County to visit family and fall in love with the area especially Patton Township, shortly afterward she moved here. A proud Patton Township resident and recently was elected the Patton Township Board of Supervisor, Chair.
With an extensive history of service, she continued her volunteerism with the Red Cross (22yrs) then with Habitat for Humanity. Along with other organizations like the CDG (Community Diversity Group), that are making a difference in the Centre County Region. She also participated with Special Olympics Summer Games, Alzheimer's Walk and other charitable events.
Pamela's experiences include Community Organizing, Zoning, Human Relations, Red Cross Disaster Relief & Volunteer Recruiting, Veteran Affairs, Human Relations and Police Chaplain Services. As a decorated veteran, she served overseas and received an honorable discharge. Pamela has received numerous medals, commendations and awards for her dedication and service. On November 12, 2021 Veteran Day, Pamela Robb received the Quilt of Valor for her service.
As a photographer, poet and writer, Pamela enjoys making greeting cards and gift baskets in which she donates to nursing homes and charitable organizations.
Her lifelong history continues to be dedication and service to her country, family and her community.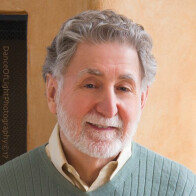 DAN TREVINO
I believe the role of government is to serve the people!
Dan is married to Linda K.Treviño and has two daughters and a granddaughter. The son of Mexican-American parents Dan was born and raised in South Texas (Edinburg). He attended the University of Texas - Austin and earned a B.A. in Zoology and a Ph.D. In Physiology. He was on the faculty of The University of North Carolina at Chapel Hill and The University of Texas Medical Branch (Galveston).
Dan and Linda moved to the Centre Region in 1987 to assume positions at Penn State. Dan retired 8 years ago; Linda is still employed as a Professor in the Smeal College of Business. They have resided in Patton Twp for the past 18 years.
In September 2016 Dan was appointed to fill a vacancy as an interim Twp Supervisor and then was elected to a full 6-year term, starting in January 2018. Since his retirement Dan is a passionate supporter of, and has volunteered regularly at Centre Volunteers in Medicine and at Habitat for Humanity of Greater Centre County. His hobbies are gardening, DIY home projects, and reading.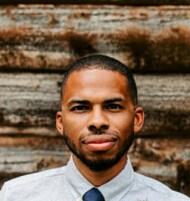 SULTAN MAGRUDER
All good people deserve their rightful place in the sun.
Sultan is a Pennsylvania native and has lived in State College since 2016. He has been happily married to his wife whom he met in graduate school. Sultan earned a B.A. in psychology from Indiana State University of Pennsylvania and a Ph.D. in counseling psychology from Oklahoma State University.
Given his work in the mental health field, Sultan is acutely aware of the ways in which societal forces impact the health and well-being of local citizens, particularly those from marginalized and minoritized communities. Sultan was motivated to serve as an opportunity to ensure just and equitable treatment of all citizens and transparency and honesty in local government. As a newly elected Twp supervisor with a 6-year term, he is committed to learning and lending his expertise to meet the needs of the Patton Township community.


ELLIOT ABRAMS
After serving on Patton Township's Sign Review Board (no sign of it now) and Planning Commission (still going strong), Elliot was elected Township Supervisor for the first time in 1980. Except for a couple of years at the turn of the century, he has been a Supervisor ever since (including sever terms as Chair).

Elliot has always believed one of the most important jobs at this level of government is to listen to the citizens. The Township is a Place for All, and anyone can play a role.

Elliot grew up within the city of Philadelphia and went to the same junior high as his wife did at the same time, though they did not meet until they were at Penn State University. They have two adult children and three grandchildren.
Over a 53-year career at AccuWeather, Elliot delivered multiple millions of broadcasts while serving as an executive and Board Member at the company. In his current role with the Township, he is honored to work with four other excellent Supervisors at a Township with a great staff and management. The Police Department has reached one of the highest levels of accreditation possible.
As is the case with others at his advanced age, his favorite music genre is electric dance music.

--------------------------------------------------------------------------------------------------------------------------------------------------------------------------------------------------------------------------------
BOARD MEMBERS OF YEARS PAST
J.E. Taylor 1936-1938
E.G. Myers 1936-1942
L.R. Bickle 1936-1940
Fred Neff 1938-1942
Joe Ebbs 1942-1944
W.A. Strouse 1940-1951 1953-1954
Ross Sellers 1942-1943
A.F. Reid 1944-1949
Ray McGhee 1944-1947
Henry Rocky 1948-1954
G.E. Close 1950-1955
Chas Stine 1952-1952
Harry Gibson 1955-1957
H. William 1955-1956
Paul Beck 1956-1965
Ralph Spearly 1956-1959
John Wolfe 1958-1963
Garrett Meyer 1960-1965
Luther R. Robb 1964-1973
William O. Rogers, Jr. 1965-1971
David C. Kradel 1966-1977
Howard F. Kingsbury 1972-1973 1976-1981
Victor L. Dupuis 1974-1991
David R. Schuckers 1974-1975
Philip I. Park 1978-1995
Elliott Abrams 1982-1999 2002-
William Bradley 1985-1993
John Kolln 1987-1993
Peggy Lu Zimmerman 1992-1997
Rick Gray 1994-1996
Mercer Bristow 1994-2001
Chris Johnstone 1996-2001
Karen Drosnes 1996-2003
Dan Ring 1998-2005
Jim Rogers 2000-2005
Gary Vratarich 2002-2007
Bryce Boyer 2004- 2015
Jeff Luck 2006-2017
Walt Wise 2006-2017
Josh Troxell 2008-2013 2016
George Downsbrough, Jr.2014-2019
Daniel Treviño 2016-
Betsy Whitman 2018-
Jessica Buckland 2018-2020
Pamela J. Robb 2020-
Anita Thies 2020-2021
Sultan Magruder 2022-