Patton Township Police Officers are active participants in many community events. These include the Patton Township Children's Safety Fair, the annual Pennsylvania Special Olympics Law Enforcement Torch Run, hosting car seat checks, and Camp Cadet. Learn more about how we support our community below.
Community Policing
The movement toward community policing has gained momentum in recent years as police and community leaders search for more effective ways to promote public safety and to enhance the quality of life in our neighborhoods. The Patton Township Police Department has partnered with various community organizations to accomplish these goals. The Patton Township Police believe in strong community involvement, and therefore have adopted a Community Policing Strategy. Our officers conduct car seat checks, offer ride-alongs and station tours, and provide presentations to local businesses and our schools.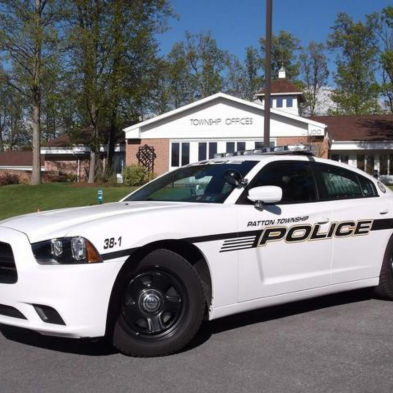 Crime Prevention
Patton Township Police Department strives to utilize strategies and measures that seek to reduce the risk of crimes occurring. Well-planned crime prevention strategies not only prevent crime and victimization, but also promote community safety. We also rely heavily on the help from our community. We encourage you to report suspicious activity when it is occurring.
Bike Patrol
The Police Department has 9 members who are certified as bike patrol officers. We utilize bike patrol as a great community engagement tool. Bike officers are particularly effective in patrolling apartment complexes, township parks, and bike paths.
Prescription Drug Collection
The Patton Township Police Department is one of six year-round prescription drop-off sites in Centre County. Located in the Patton Township office lobby, the MedReturn box provides a safe, convenient, responsible, and confidential way to dispose of prescription drugs. The site is part of a local law enforcement and community initiative to educate the general public about the current opioid addiction crisis and the potential for abuse of medications.
Children's Safety Fair
Patton Township's largest annual community engagement event since 2002 has been the Patton Township Children's Safety Fair. The event brings together local first responders and members of the Patton Township business community. The police department works very closely with the Patton Township Business Association to make this event a huge success each year.